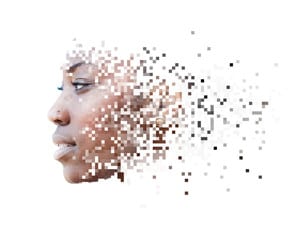 Let's look at some retail numbers.
In early 2017 Sears will be down to less than 1,500 stores. In 2011 Sears had 3,500 stores.
Office Depot is also down to 1,500 stores in the U.S., and is slated to close another 300 stores by the end of 2018.
Macy's, the nation's largest department store retailer, currently operates about 725 stores in the U.S. It has plans to close 100 more locations in early 2107.
Even the retail behemoth Wal-Mart is shedding stores. In response it acquired web retailer Jet.com last year for $3.3 billion to help drive incremental sales.
Other chains, like Sports Authority, are gone entirely.
What's going on here?
3 things define the declining brand:
The brand no longer stands for anything. It's like it's lost its personality. People don't know who they are. The emotional connection is fading or lost – like a close friend you were once attracted to but no longer have a close relationship with. Sounds like today's Sears/Kmart. Today, it's hard to describe the retailer at all. It's fading from our collective memory.
The brand is harder to find. Good brands are like good friends. They meet you where you are – in the places you hang out. If there not there, people move on and hang out with other brands instead. Sounds like today's Office Depot. Early on Office Depot blew the mom and pop stationery stores away, with selection, pricing, and a feeling of contentment knowing you were better organized after every visit. But the products sold were so easy to buy on-line. Other brands came in and delivered all that OD had before but made it easier and more cost effective. OD's customers were hanging on-line and the company was slow to react. Is it a surprise that the company has closed so many stores in recent years and will close hundreds more in 2017?
The brand doesn't offer what it once did. This can be perceived literally or it can be perceived more holistically. Up to its final day Sports Authority offered sporting goods and apparel but it felt tired. What once was unique with some cool cache became basic and uninspired. The allure had faded and so did Sports Authority.
Brands need to stand for something – They need to have personality.
Brands need to meet their target audiences where they are – If not, they're forgotten.
Brands need to offer what people desire – If you don't offer what they need, people will seek out others that do.
At NK&A we define this as brand fatigue. The way to beat fatigue is to revitalize your fitness. The first step is to take advantage of The NK&A Brand Fitness Assessment.
It will inform you about the health of your brand today allowing you to:
Determine where your brand is deficient
Identify what your brand needs to facilitate your growth goals
Compare your fitness to other brands in your industry
Define the action steps to getting your brand into shape; confident and engaging to prospects, connectors, centers of Influence, and your business colleagues.
Call Victoria at 617. 388. 9862.