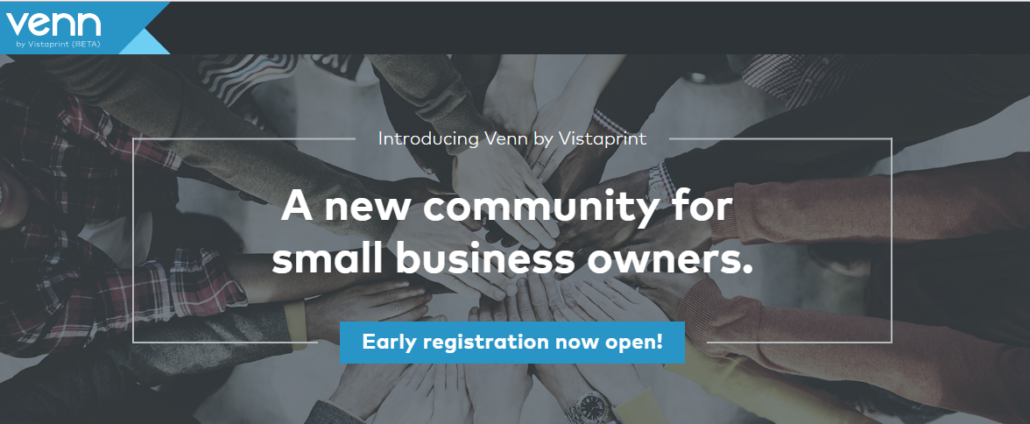 Working with Vistaprint to create online communities
Creating community online is a challenge.  You have to have a platform that is so compelling and so easy to use that it become a habit that is seamlessly incorporated into your existing workflow. To give you perspective:
There are over 2.2  million apps available in itunes, 2.8 million as of March 2017 [1]
Research shows that 1 in 4 users abandon apps after the first use.  [2]
There are over 60+ social networking sites online
So when Vistaprint approached NK&A to help them design a new platform that creates community with solopreneurs, we knew there was a big challenge ahead. Adoption is no easy task.  But Vistaprint's concept made sense.  Venn (an online community by Vistaprint) offers solopreneurs an opportunity to connect, get help, and barter with other solopreneurs.  The trick was to create a platform that spoke to solopreneurs and offered them something that they can't find elsewhere and a platform that was easy and logical to use.
In Venn, members (its free) set up their profile and can promote their services and connect with other local business owners.  Venn brings together small business owners so they can lean on each other for help with projects big or small, find new customers and grow their business and network. Part LinkedIn (expanding your network), part bulletin board at your local coffee house (promoting your business) and part Chamber group (supporting your local business community) Venn has just launched.
NK&A helped Vistaprint think through how to best gain insight from prospective members.  We suggested an advisory board that was consulted to help design and evolve the concept.  We then helped seed that board.
This advisory board not only helped influence the design and functionality of the platform but also was so vested in the concept they have helped seed it with members.  Want to be an early adopter?  Visit Ven, the site is in Beta form and you can pre-register.  The full site experience will be launching soon!